Shopping Cart
Your Cart is Empty
There was an error with PayPal
Click here to try again
Thank you for your business!
You should be receiving an order confirmation from Paypal shortly.
Exit Shopping Cart
We are Grateful to God and We Thank You!
  Greetings and Blessings to you and your family
HAPPY NEW YEAR!
FOCUS! FOCUS! FOCUS! in 2016
Here at Redeemed By the Blood Ministries International (RBTBM), we want to thank you for your continuous love and generosity in 2015.  We are grateful for what our Heavenly Father has done for our community efforts this year.  When you cast your bread (your money) upon the waters "Eccl. 11:1-6"  to RBTBM, you became part of the great commission to win souls for the building of the kingdom of God "Matt. 28:16-20".
~~~~~~~~~~~~~~~~~~~~~~~~~~~~~~~~~~~~~~~~~~~~~~~~~~~~~~~~~~~~~~~~~~~~~~~~

For this upcoming year the word of the Lord says, "STAY FOCUS"!
STAY FOCUS with truth: Integrity and character will distinguish you from others this year.
STAY FOCUS to complete your dreams and set your goals: Write them down and use the S.M.A.R.T. goal 
            process, (Specific, Measurable, Attainable, Realistic, and Timely).
STAY FOCUS with your surroundings: add Psalms 91 to your daily routine to protect your family, friends, 
           and business. Believe the word of GOD (The BIBLE). It WORKS! 
STAY FOCUS with your finances: Strive this year to give to the Lord especially with causes that's aligned with
           your mission from God that he placed in your heart. You give in faith with purpose not emotions. For
           your giving secures your financial future and spreads from generation to generation. And lastly,
STAY FOCUS on your God-given assignments: When you focus with persistence, it may tarry but it will come 
           to pass!  Remember, only you are capable to choose your path to succeed in2016,
                                                                  if you STAY FOCUS!!!
 Feel free to
visit the website
to stay in touch with the ministry movements within the community and the 
 2015
 RBTBM MINISTRY RECAP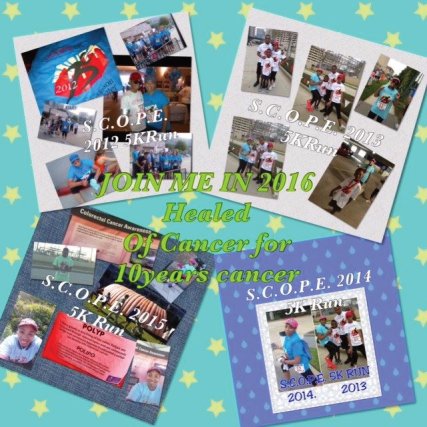 First, the ministry took off running with the S.C.O.P.E. 5K run with Doniel and the Redeem Team. In support of Recta-colon Cancer Research at MD Anderson as well as being a Survival herself. In 2016, she will be 10 years HEALED from Rectal-colon Cancer thriver not just a survival.
**************************************************************************
Secondly, the ministry launched,  "the S.A.F.E zone" broadcast and  hit the radio airwaves every Tuesday at 10:30 a.m.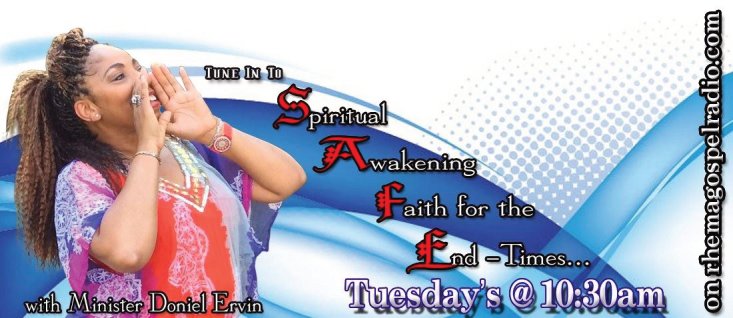 on
RHEMAGOSPELRADIO.COM
.  Tune-in with us to enjoy the 
Spiritual Awakening your Faith for the End-times
Broadcast for your spirit man will grow and never be the same!!!
*********************************************************************
Thirdly, the media area of the ministry  excitement with RHEMA GOSPEL RADIO had  our  Meet & Greet Celebration  for KOER-LP 101.5 FM radio dial on Nov 7,  It was so awesome!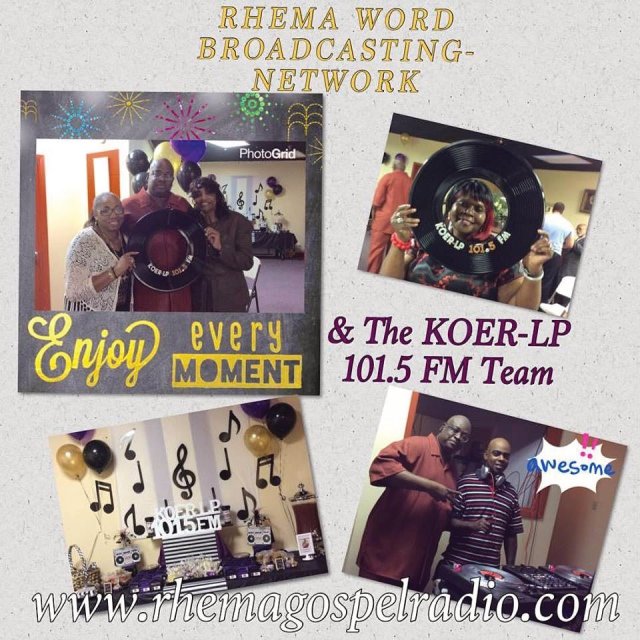 God has blessed our continuous efforts, and the final goal to make history on Black History Month 2016. 
RHEMA  GOSPEL RADIO
will be the First Black American Urban Gospel Radio Broadcast Station
on the air
in Cypress, TX.  Remember, your donation supports this great movement as the "Voice in the Community"  
by clicking the icon and help us make history.
Yes, your name or business will be listed in our local history books as well as worldwide. UpcomingNewsfor2016  
We look forward to see what God has for the ministry in 2016 with great expectation. We are in the process of acquiring office space for the ministry
to begin spiritual discipleship to those that have been victims of domestic violence, offer marketplace training to individuals who desire to start a small business, and those desire to become entrepreneurs. By this spring, the release of Doniel's new book, "INNOCENCE INVASION", the grand celebration of KOER-LP 101.5 FM RADIO
ON-AIR,
the continue support to Kampala, Uganda,  and the Redeemed By The Blood Ministries mentorship program through the Hope4 The Children & Youth Network.  We ask you to continue to cover our efforts in prayers and with  
financial support to
 fulfill the great commission of Jesus Christ.
HAPPY NEW YEAR!
 Redeemed By The Blood Ministries | P.O. BOX 722098 | Houston | TX | 77272   
Zephaniah 3:17 tells you and I that  The LORD your God is in your midst, a mighty one who will save; he will rejoice over you with gladness; he will quiet you by his love; he will exult over you with loud singing.   Then John 3:16 expresses how For God so loved the world, that he gave his only Son, that whoever believes in him should not perish but have eternal life.   Romans 8:37-39 - No, in all these things we are more than conquerors For Paul tells us that through him who loved us. For I am sure that neither death nor life, nor angels nor rulers, nor things present nor things to come, nor powers, nor height nor depth, nor anything else in all creation, will be able to separate us from the love of God in Christ Jesus our Lord.
Experience God's love on this special day and everyday. And don't forget to love Him back.
Serving Him with Joy and Love forever.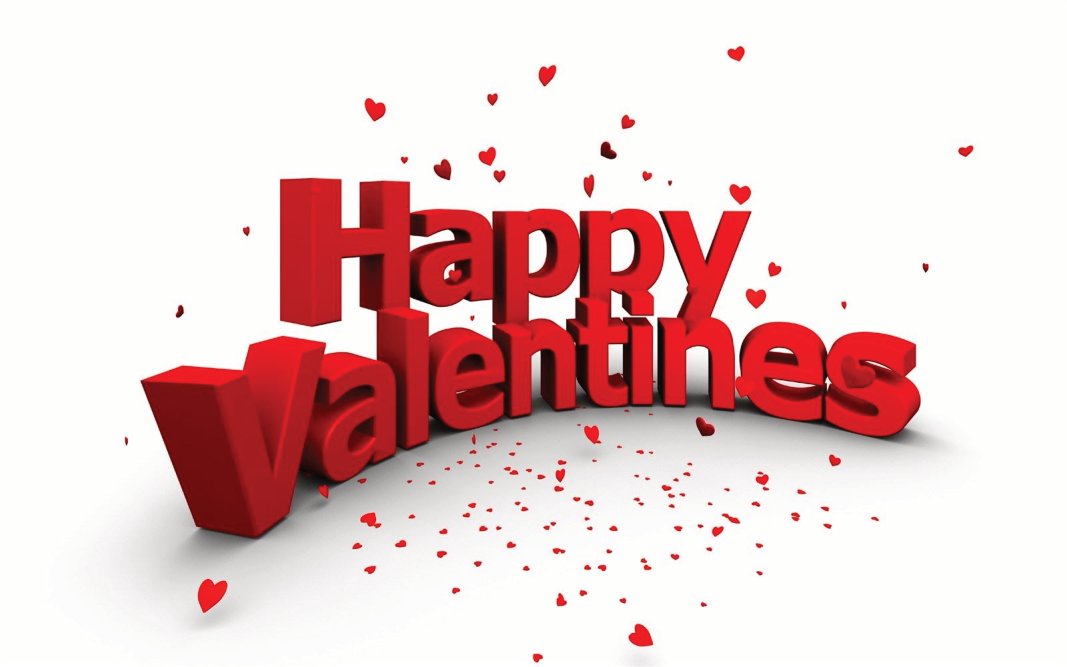 Greetings Children of the Most High,
Here's a little inspiration that soothe  my spirit this morning for we all encounter transition and unexpected situation. Mostly it occurs because of others; and choices other makes that involves you without warning. Everyday we are face with some challenges.
But one thing for sure that the Father has reassured me and I want to share this encouraging word to all of you: that our Heavenly Father tells us to trust Him. When we do not trust in Him then the ohoh happens. We get trap in a deceptive lie that the enemy has sown into our spirit knowingly or not. the seed was sown. In the results will always demonstrate what or whom we trusted.
Through these verses out of Proverbs and Isaiah tells us what the LORD has in store for you and I.  The key is to acknowledge Him and he will direct our paths.  However, for some the paths are bumpy, crooked and may have many holes, BUT  He tells us that He will make the crooked paths straight. Lets take a look at the word of God:
Isaiah 45: 1-8
Thus saith the LORD to his anointed, to Cyrus, whose right hand I have holden, to subdue nations before him; and I will loose the loins of kings, to open before him the two leaved gates; and the gates shall not be shut; I will go before thee, and make the crooked places straight: I will break in pieces the gates of brass, and cut in sunder the bars of iron:  And I will give thee the treasures of darkness, and hidden riches of secret places, that thou mayest know that I, the LORD, which call thee by thy name, am the God of Israel.
  For Jacob my servant's sake, and Israel mine elect, I have even called thee by thy name: I have surnamed thee, though thou hast not known me. I am the LORD, and there is none else, there is no God beside me:
I girded thee, though thou hast not known me: That they may know from the rising of the sun, and from the west, that there is none beside me. I am the LORD, and there is none else. I form the light, and create darkness: I make peace, and create evil: I the LORD do all these things.
Drop down, ye heavens, from above, and let the skies pour down righteousness: let the earth open, and let them bring forth salvation, and let righteousness spring up together; I the LORD have created it.
Our Heavenly Father loves us, desire for you and I to know that he has called us by name, and that He will make the crooked paths straight. and for you and I to understand His love we must come into an higher level of trust. Trust Him with our gifts that He has given unto us, our talents and goals that is all for the building of  the kingdom of Heaven. This week let's meditate on these verses and watch the power of God manifest...........
Proverbs 3: 1-10       Trust in the Lord
My son (daughter), forget not my law; but let thine heart keep my commandments:For length of days, and long life, and peace, shall they add to thee.  Let not mercy and truth forsake thee: bind them about thy neck; write them upon the table of thine heart:  So shalt thou find favor and good understanding in the sight of God and man.  Trust in the LORD with all thine heart; and lean not unto thine own understanding.  In all thy ways acknowledge him, and he shall direct thy paths. Be not wise in thine own eyes: fear the LORD, and depart from evil.
It shall be health to thy navel, and marrow to thy bones.
Honor the LORD with thy substance, and with the first fruits of all thine increase:  So shall thy barns be filled with plenty, and thy presses shall burst out with new wine.
We can trust in the Lord with all of our heart and he will direct our path. Those same paths that maybe crooked. He will straighten them out for you and I to go forward. Join with me today and not be wise in your own eyes, fear the Lord, depart from evil ways, thoughts, and actions and honor Him. The Lord Jesus, who died and rose from the grave for all of our sins. Today is the day of salvation. Open up your heart and let him in today.
Shalom!!!
www.redeembytheblood.org
KNOW YOUR SEASON IN 2014
Your season may not be my season and my season will not be someone's else's season. Eccl. 3:1 tells us that everything has its season and a time to every purpose under the heaven:
A time to be born and a time to die
                       THIS MEANS YOU MAY BE GIVEN A NEW IDEA, NEW GOALS, NEW BUSINESS, A NEW JOB, ETC....... ON THE OTHER HAND THIS MAY MEAN FOR SOME THAT ITS TIME TO LET GO, CHANGE FRIENDS, LEAVE A BUSINESS, CHURCH, JOB, ETC....... You get what I am speaking of........
A time to plant and a time to pluck up that which is planted
                           FOR SOME ITS TIME TO SOW INTO OTHER PEOPLE LIVES, MINISTRIES, YOUR COMMUNITY.  AND ON THE OTHER HAND, ITS TIME FOR SOME TO START RECEIVING YOUR BLESSINGS, YOUR BREAKTHROUGH (Luke 6:38) that men (people in general) will give unto your bosom........

 

Whatever season that you are in NOW thats your season. Ask the Holy Spirit to direct you John 16: 7, 13 and He will give you clarity on when and what season you are in at this moment at the start of this new year.  I ASSURE YOU THAT you will Experience more joy, and peace because the Father will set you free and you will begin to walk in liberty and not bondage, and the Devil want be able to lie to you no longer.........

 

for NOW that YOU UNDERSTAND THAT YOUR SEASON IS NOT someone else's SEASON. Click link below to LISTEN TO THIS AWESOME MESSAGE!

 

 

REJOICE AND BE EXCEEDLING GLAD FOR THE LORD THY GOD IS WITH YOU.   SHALOM and HAPPY NEW YEAR!!!!!!!

 

Greetings,

 

Okay my bloggers, be patience with me for I will start keeping you posted about what I am doing throughout the ministry and my everday life as a mother, friend, sister, praise dancer, and minister of the Gospel. Okay, here we go!!!!

 

Meanwhile, the presence of God filled in my heart and he spoke to my heart to redo my testimony cards.  He spoke to me that he would send me out to bless many that are in need of healing and deliverance and to set them free by the anointing of God, (Acts 10:38). Therefore, that is what I did most of the day.  I worked on my testimony but then I fell into this druggy sluggish mood.  

 

 

The velvet warriors had to minister in dance and I knew I had to be there to support Min. Willis for she is part of the House of Zion's. 

However, my soul needed a word from the Lord.  Have you ever felt no matter what you did you still needed to hear from heaven. I knew the spirit of God never fails me and Praise the Father,  I am so glad that I went to the service. For the word of declaration came forth saying, "Re-live, revisit your testimony," for at that place deliverance will come forth to others and at that place, God will give you another testimony for this NOW season.

 

Much Live from above,

 

Min. Doniel

 

 

0

/