Shopping Cart
Your Cart is Empty
There was an error with PayPal
Click here to try again
Thank you for your business!
You should be receiving an order confirmation from Paypal shortly.
Exit Shopping Cart
| | |
| --- | --- |
| Posted on January 2, 2016 at 1:19 PM | |
We are Grateful to God and We Thank You!
  Greetings and Blessings to you and your family
HAPPY NEW YEAR!
FOCUS! FOCUS! FOCUS! in 2016
Here at Redeemed By the Blood Ministries International (RBTBM), we want to thank you for your continuous love and generosity in 2015.  We are grateful for what our Heavenly Father has done for our community efforts this year.  When you cast your bread (your money) upon the waters "Eccl. 11:1-6"  to RBTBM, you became part of the great commission to win souls for the building of the kingdom of God "Matt. 28:16-20".
~~~~~~~~~~~~~~~~~~~~~~~~~~~~~~~~~~~~~~~~~~~~~~~~~~~~~~~~~~~~~~~~~~~~~~~~

For this upcoming year the word of the Lord says, "STAY FOCUS"!
STAY FOCUS with truth: Integrity and character will distinguish you from others this year.
STAY FOCUS to complete your dreams and set your goals: Write them down and use the S.M.A.R.T. goal 
            process, (Specific, Measurable, Attainable, Realistic, and Timely).
STAY FOCUS with your surroundings: add Psalms 91 to your daily routine to protect your family, friends, 
           and business. Believe the word of GOD (The BIBLE). It WORKS! 
STAY FOCUS with your finances: Strive this year to give to the Lord especially with causes that's aligned with
           your mission from God that he placed in your heart. You give in faith with purpose not emotions. For
           your giving secures your financial future and spreads from generation to generation. And lastly,
STAY FOCUS on your God-given assignments: When you focus with persistence, it may tarry but it will come 
           to pass!  Remember, only you are capable to choose your path to succeed in2016,
                                                                  if you STAY FOCUS!!!
 Feel free to
visit the website
to stay in touch with the ministry movements within the community and the 
 2015
 RBTBM MINISTRY RECAP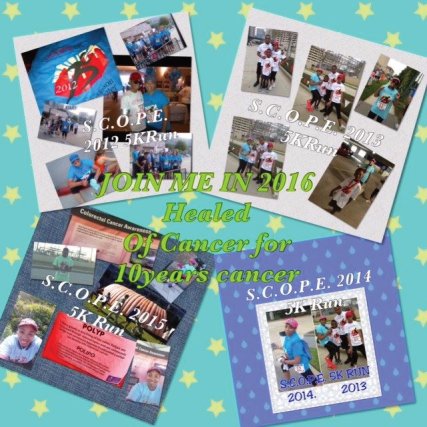 First, the ministry took off running with the S.C.O.P.E. 5K run with Doniel and the Redeem Team. In support of Recta-colon Cancer Research at MD Anderson as well as being a Survival herself. In 2016, she will be 10 years HEALED from Rectal-colon Cancer thriver not just a survival.
**************************************************************************
Secondly, the ministry launched,  "the S.A.F.E zone" broadcast and  hit the radio airwaves every Tuesday at 10:30 a.m.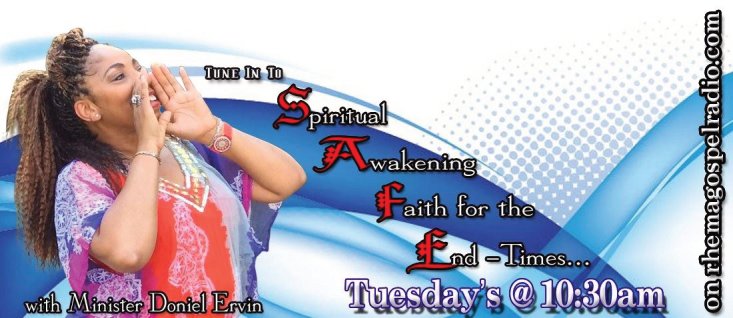 on
RHEMAGOSPELRADIO.COM
.  Tune-in with us to enjoy the 
Spiritual Awakening your Faith for the End-times
Broadcast for your spirit man will grow and never be the same!!!
*********************************************************************
Thirdly, the media area of the ministry  excitement with RHEMA GOSPEL RADIO had  our  Meet & Greet Celebration  for KOER-LP 101.5 FM radio dial on Nov 7,  It was so awesome!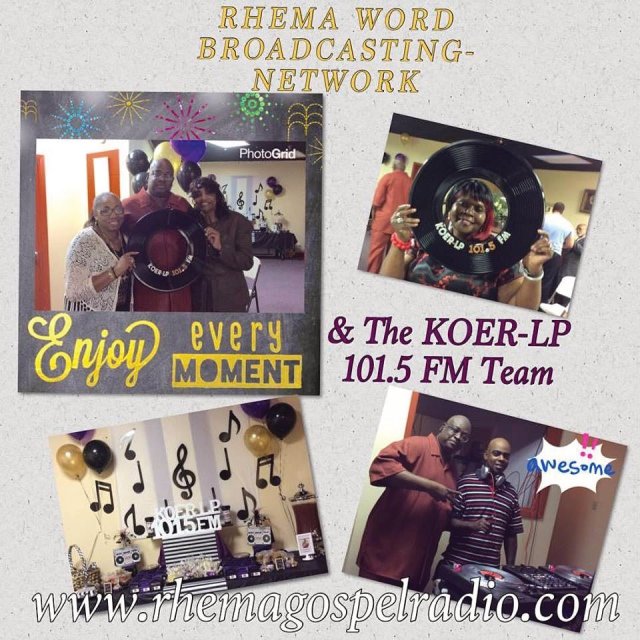 God has blessed our continuous efforts, and the final goal to make history on Black History Month 2016. 
RHEMA  GOSPEL RADIO
will be the First Black American Urban Gospel Radio Broadcast Station
on the air
in Cypress, TX.  Remember, your donation supports this great movement as the "Voice in the Community"  
by clicking the icon and help us make history.
Yes, your name or business will be listed in our local history books as well as worldwide. UpcomingNewsfor2016  
We look forward to see what God has for the ministry in 2016 with great expectation. We are in the process of acquiring office space for the ministry
to begin spiritual discipleship to those that have been victims of domestic violence, offer marketplace training to individuals who desire to start a small business, and those desire to become entrepreneurs. By this spring, the release of Doniel's new book, "INNOCENCE INVASION", the grand celebration of KOER-LP 101.5 FM RADIO
ON-AIR,
the continue support to Kampala, Uganda,  and the Redeemed By The Blood Ministries mentorship program through the Hope4 The Children & Youth Network.  We ask you to continue to cover our efforts in prayers and with  
financial support to
 fulfill the great commission of Jesus Christ.
HAPPY NEW YEAR!
 Redeemed By The Blood Ministries | P.O. BOX 722098 | Houston | TX | 77272   
Categories: A word from the Father, Holiday News
/